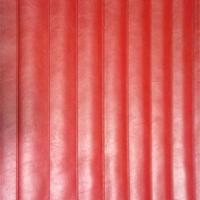 Seaquest Pleated
The Seaquest Pleated vinyl is suitable for many applications including residential, and marine. Seaquest Pleated has exceptional durabilty and strength with UV and mildew resistance for outdoor applications.
Click here for matching Seaquest Hidem
Click here for matching Seaquest Welt
Download Spec Sheet

Download Product Care Instructions

---
Color Choices (Click to view larger):

PLEAT-ANC
Anchor

PLEAT-BUF
Buff

PLEAT-CHA
Chalk

PLEAT-COV
Cove

PLEAT-DUN
Dune

PLEAT-EBO
Ebony

PLEAT-EME
Emerald

PLEAT-FOR
Forest

PLEAT-HAM
Hampton

PLEAT-HAV
Havasu

PLEAT-LEM
Lemon Peel

PLEAT-LRE
Lighthouse Red

PLEAT-LOT
Lotion

PLEAT-MAR
Marble

PLEAT-MID
Midnight

PLEAT-MIS
Mist

PLEAT-NAV
Navel

PLEAT-NVY
Navy

PLEAT-OYS
Oyster

PLEAT-POY
Pearl Oyster

PLEAT-PEL
Pelican

PLEAT-ROY
Royal

PLEAT-RUB
Ruby

PLEAT-SWH
Sea White

PLEAT-SMO
Smoke

PLEAT-TEA
Teal

PLEAT-TOO
Too White

PLEAT-WIC
White Ice
Please note: Actual colors may vary from those on-screen.